CastleMagic Castle Plans For Sale
Castle plans are best designed to fit and defend the site when we build a castle. Hire us, and we will visit your site, design the plan, and build the castle.
Custom castle plans - any size or shape - just call us
Single tower plans - small to large
Multi tower plans
B n B ready plans
Fortress plans - when you want a safe and secure defense
Select your land to defend a castle. Terrain around a castle is just as important as designing interior and exterior elements of a castle. Best castle designs are created when the site shapes the structure.
New cathedral plan: Going up Spring 2021, Northern Idaho
New castle plan available: floodproof 3,000 sq ft with garage on first level
In the old days, we would draw plans with a pencil, drafting table, and drafting arm. Today, it is computers that rule the drafting industry. Below are a few of our favorite old pencil drawn castle plans and 3d sketches.
A four tower two story plan with a two story center room, real drawbridge with winch room above, and swimming pool moat. Great for flat land along a river. $2.5M
---
Kalikai castle tower plan hand drawn sketch $1.5M
---
Castle with two story main room, 2nd floor bedrooms, and a third floor master with rooftop stone patio. $2M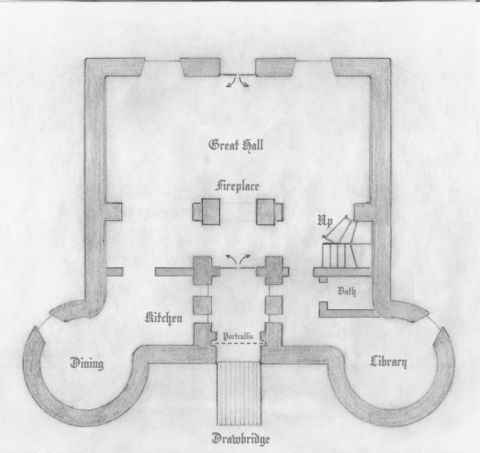 ---
The Compact Castle $2M
---
For those who need events inside of your castle walls. $8M
---
A wonderful castle/tudor house plan. $1M
---
A cutaway drawing of a drawbridge mechanism.
---
A tower house castle with an extra tower added to create the L shape. $2M
---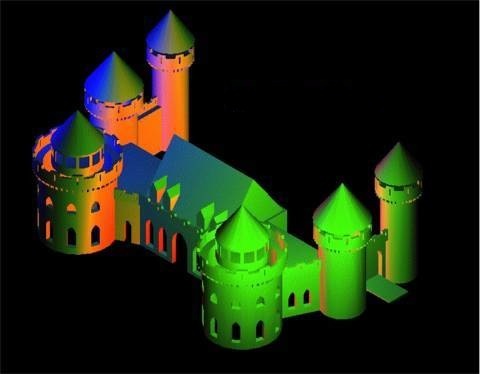 Castle plan rendered in AutoCAD with colored lights added. A mansion type castle plan with large great room in the center. $6M
---
A full size castle tower that you can live or play in. $750k
---